What is an excursion?
As a tourist, visiting any particular area is awesome, especially if you are traveling alone or with your family. But, have you ever visited specific or multiple places in groups? If not, it will be an undeniably new traveling experience and worth spending your savings on. These group visits are called excursions and the travelers enjoying the trip are excursionists. Excursions are visits to places of interest in groups mainly for leisure. The overall collective experience makes the trip wonderful and full of entertainment.
Why Tenerife excursions?
Tenerife excursions offer you the greatest opportunity to visit the world's biggest and most populated Canary Island. Watch whales and dolphins expel water from their blowholes, sneak with curiosity what is happening in the sea via a glass window in the Costa Adeje. Fond of biking? Ride a 3-hour-long quad bike in the Playa De Las Americas, or witness the volcano in Los Cristianos. Tenerife has exciting places for anyone and everyone.
Tenerife Excursions Costa Adeje
About Costa Adeje
Costa Adeje holds some of the best Tenerife excursions spots, this fantastic man-made place is located on the southern coast of Tenerife and was built by Rafael Puig Lluvina in 1966. This coast is extremely popular among travelers who visit here to enjoy luxurious hotels, fine dining, sandy beaches, and surely, warm sunshine.
Despite the great dining and hoteling experience, the coast is also famous for six beaches, Playa De Torviscas, Playa Del Duque, Playa La Pinta, Playa Ajabo, Playa Fanabe, and Playa San Juan. There are multiple options for travelers each offering distinctive views and breathtaking experiences.
Tenerife Excursion # 1: Whale And Dolphin Watching in cruise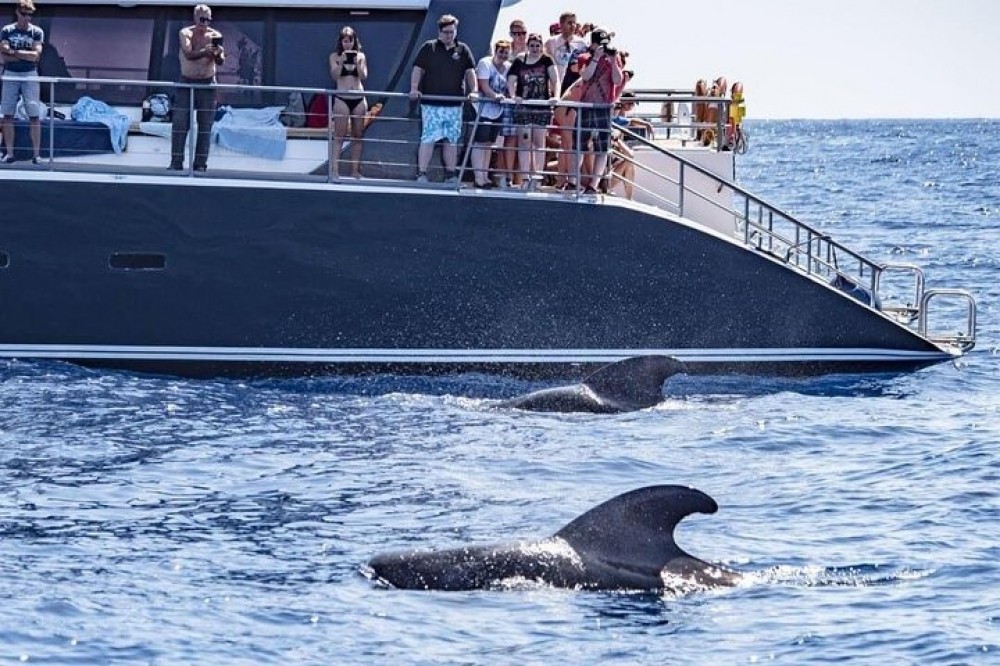 About these Tenerife excursions
Experience the sight of whales and dolphins in their natural habitat while surfing the Spanish coast of Adeje. What is more exciting is that some touring companies offer lunch and drink to enjoy the best Tenerife excursion experience.
Pickup, departure, and return
There are a plethora of tourism agencies to book Tenerife excursions. Some of the touring companies offer pickup services from hotels such as Playa Paraiso, Alcala, Las Americas, etc. within the southern region. You will depart from Playa De Las Americas, Puerto Colon from Dock 6 and return to the same point after the trip's completion.
Accessibility
If you plan to visit these types of Tenerife excursions with a disbaled person on wheelchair, confirm if your booking allows entry of disabled persons. Since these types of Tenerife cruise excursions shake throughout the trip, the handicapped people may fall off from the ship of get injured. However, the stroller is accessible.
Food and drinks
Please note that not all types of Tenerife cruise excursions include lunch and drinks. Therefore, make sure your booking includes food and drinks if you wish to dine at the cruise.
Trip duration and price
The trip's duration of such Tenerife excursions is 2-3 hours long and charge from 45€ per adult.

Tenerife Excursion #2: Paragliding Tandem Flight at Tenerife Excursions Costa Adeje
What is Tandem Paragliding?
You have probably seen a person running and jumping off from a high mountain and opening parachutes to glide in the air. This is paragliding. But tandem paragliding refers to carrying two people while gliding in air (the pilot and the passenger) where the passenger is in front of the pilot and tied firmly to a harness belt. This adventurous and still-demanding aerial sport was invented in the early 1980s.
About these Tenerife excursions
If you have planned to visit the coast of Adeje, why not experience it wandering in the sky? Tandem paragliding is one of the hot Tenerife excursions at the coast. These are one of the best Tenerife excursions which offer sight from a different perspective.
Pickup, departure, and return
The touring companies offer pickup from hotels in air-conditioned vehicles, so you do not need to get to a pickup point but start your excursion right from your hotel.
Alternatively, if you are coming from your transport, you can also meet the tour guide at a decided pickup point.
Excursion details
The trip starts when the pickup car arrives to pick you up from the pickup location. Upon arriving at the take-off point, the company will provide you with a go pro camera to record the trip, a harness belt, and a safety helmet.
There will be a procedural briefing about take-off, flight, and landing. Finally, the fun begins by jumping off from the hillside and start paragliding. The guide will help you ease into the harness so you can enjoy the paraglide. The guide will take you high above in the air and simultaneously brief you about the interesting viewpoints.
Finally, the guide will try to land you at La Caleta beach, provided the weather allows, where you can enjoy the exotic sea waves touching your feet. Tenerife excursions like these take you to a magical land, and are fated to overshadow your thoughts for days or maybe months.
Accessibility
People with weight above 99 kilograms and disabled tourists in wheelchairs are not allowed to tandem paraglide for safety reasons.
Trip duration and price
These Tenerife excursions are 2 hours long and the price per adult is 90€ per adult.
Additional information
The trip includes taxes and covers all types of insurance.
Tenerife Excursion #3: Full Day Teide Excursions Tenerife in Cabrio Bus
What is a Cabrio bus?
Cabrio bus is famous for its convertible roof made of fabric and it is designed for tourists.
About these Tenerife excursions
Travel to different places around mount Teide with a constant 360-degree view in the comfort of the Cabrio bus. The bus takes you to different places throughout these Tenerife excursions to witness nature and learn about the historic importance of residence along the trip.
Pickup and return
The companies also offer traveler pickup from hotels. The pickup timings are between 08:30 to 09:15 from selected pickup points mentioned in their list.
Excursion details
The first location is Masca and it is about 1 hour long. Masca is a small village with rural architecture and cobbled streets, the spot goes all the way down to the sea and was also the control point of the maritime traffic of pirate ships from here.
The next trip is towards the 3-hour-long National park of Las Canadas De El Teide. UNESCO declared this spot a World Heritage Site being the highest peak in Spain and consisting of a Volcano with a 3718 m altitude consisting of drop-dead gorgeous landscapes.
The next spot is a short-timed 15-minute stop at the aerial tramway, known as Teide Cableway that takes you up Mount Teide. You will need to purchase the ticket if you wish to go up at the mount.
Last but not least 40-minute long duration is Vilaflor. This place consists of mesmerizing landscapes and is popular for producing one of the finest vines that are hard to miss during these Tenerife excursions.
Accessibility
Due to the ease of these types of Tenerife excursions, the trip is a green signal for excursionists of all physical fitness levels. The animals are allowed in the bus and the infants should sit on the adult's lap.
Trip duration and price
The whole breathtaking journey is 8 hours long and costs 67€ per adult
Tenerife Excursions Playa De Las Americas
About Playa De Las Américas
Among many interesting Tenerife excursions, this place is a holiday resort in Tenerife located in the southwestern region of Arona Municipality. Built in the 1960s with African imported sands, this man-made resort is a couple of miles away from Los Cristianos and is popular for restaurants, nightclubs, bars, and beaches. The place is especially renowned for experiencing some of the luxurious night-out visits including the Patch, Starco Commercial Centre, and the Veronicas Strip.
Among the beautiful Tenerife excursions like Central Park of Arona, the Playa De Las Americas is commonly known for 5 beaches, Playa De El Bobo, Playa De Troya, Playa Honda, and Playa Del Camison and Playa de las Americas
Tenerife Excursion #4: Watch Dolphin And Whale At Mini Cruise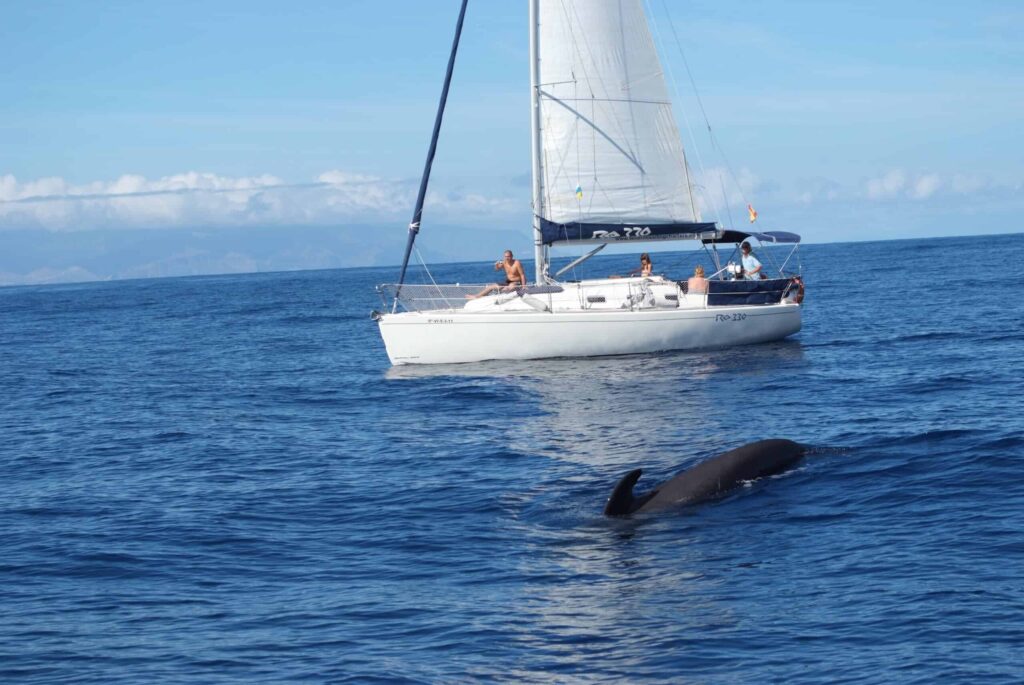 About these Tenerife excursions
From Playa De Las Americas, set sail on the custom-built catamaran that has exclusive panoramic underwater windows to sneak below the ocean. Not only that, the pilot whales, bottlenose dolphins, and rare species like blue whales will make these Tenerife excursions worth the trip.
Pickup and return
If your nearest pickup point is Puerto Colon, Pier 12, ensure to reach the location prior 30 minutes before departure. You can also park your car in a paid parking lot.
Accessibility
These kinds of trips are welcoming for wheelchair tourists and also allow strollers and service animals. Make sure the infants rest on laps to avoid accidents.
Trip duration and price
The price per adult is from 22,40€ and the trip is 2 – 4,5 hours long.
Tenerife Excursion #5: 3-Hour Quad Excursions Tenerife Forest Ride
About these Tenerife excursions
These are some of the adventurous quad excursions Tenerife provides. This excursion is a 3-hour Quad bike ride that will take you cruising over the dirt tracks to the lush green forests, beautiful landscapes, and mountains from where you will visit the magnificent villages of Vilaflor (with an altitude of 1,400 m and located south of Teide volcano) and Arona (600 m above sea level and situated at the foot of mount Meseta De La Escalona.)
Pickup and return
The pickup and return point is from the hotels in Costa Adeje, Playa Paraiso, Los Cristiano, Golf Del Sur, Playa De Las Américas, and Costa Del Silencio. The pickup facility is not available from the north area (Santa Cruz or Puerto de la Cruz)
Excursion details
This Tenerife excursion also start from your hotel in Playa de Las Americas and the initial journey is 60 kilometers away from there. You will ride through the secondary roads and dirt tracks while viewing the beautiful forest.
The next section takes you to an altitude of 1,700 m above the hills where you can experience the exquisite landscapes of the foothills of Escalona and Arona. The next section of the trip takes you to the village of Vilaflor where you can stop by, relax and explore the spot on your feet. This is the last stop from where the guide will lead you back to your hotel showing you the most beautiful endemic flora and landscapes along the returning trip.
Accessibility
These types of Tenerife excursions are strictly prohibited for pregnant women and disabled people. Because the excursion is bumpy and occupied with wild plants with spikes, it is mandatory to wear long trousers, comfortable clothes, and closed shoes to avoid any injury.
Trip duration and price
This exciting Tenerife excursion are 3 hours long and charge in groups which 120€.
Additional information
Tourists only 18+ years of age and have a valid driver's license will drive the quad bike. And the use of mobile phones is prohibited.
Tenerife Excursion #6: Teide Excursions Day Trip And Cable Car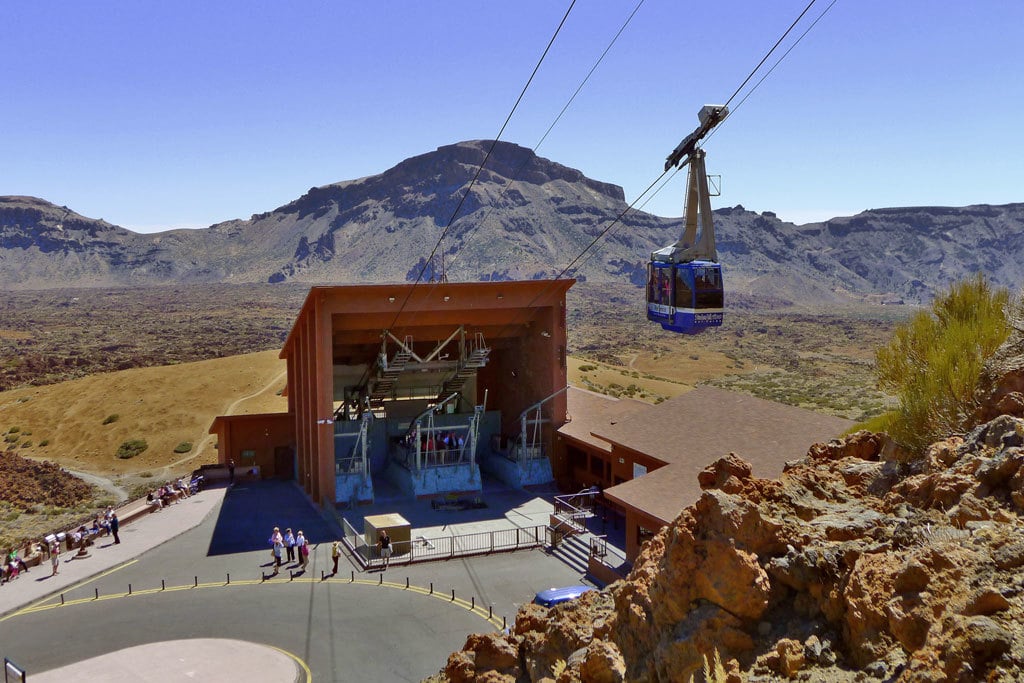 About these excursions
Have fun in one of the eye-catching Teide excursions Tenerife offers. Encounter the jaw-dropping views of various locations from 3555 m on the cable car in groups. These types of Tenerife excursions are a complete day trip that includes a cable car, and visits to several places.
Pickup and return
The pickup and return point is from your hotel. Contact the trip guide for verification of pickup from your location.
Excursion details
The tourist company will pick you up from your desired location and take you to Teide National Park. This is the meeting point and the base of the cable car station.
Once you board the cable car, the fun starts as the cable car ascends gradually. During this Tenerife excursion, you can experience the horrific yet exciting views of the ground showing the entire view of the region from a great height.
The cable car reaches La Rambleta viewpoint 3555 m above the ground. This location is the best excursions Tenerife provides to the tourist where they view Canadas Del Teide, which is also a popular hill climbing spot for Tenerife excursions
The cable car stops here for up to 1 hour so you will have all the time in the world to enjoy the location, walk around, and have lunch at your expense. If you wish, you can hike at Pico Viejo and see the islands of La Palma, El Hierro, and La Gomera.
After 1 hour, you will return to the base point in the cable car and then the guide will take you to Roques De Garcia via bus. This place is known for the most mesmerizing views in the whole of Teide.
This is the last spot from where the guide will drop you off at the meeting point or your hotel.
Accessibility
Disabled tourists in wheelchairs are now allowed.
Trip duration and price
This complete Tenerife excursion is between 5 to 8 hours long and is priced as follows:
Adults – from 29€
Children 3-13 years old – from 14.50€
Children under 3 years- not permitted
Tenerife Excursions Los Cristianos
About Los Cristianos
This location is located on the south coast of Tenerife and lies in the municipality of Arona among the mountains of Guaza and Chayofita. The spot is famous for its ferry port and beaches. The Los Cristianos was a fishing hub but there are various hotels, bars, and restaurants serving as the tourist hub and center point for several Tenerife excursions. But, the tourists here enjoy mostly fishing and excursions like watching whales and dolphins in the sea.
Tenerife Excursion #7: Charming Tenerife Excursion Los Cristianos To La Palma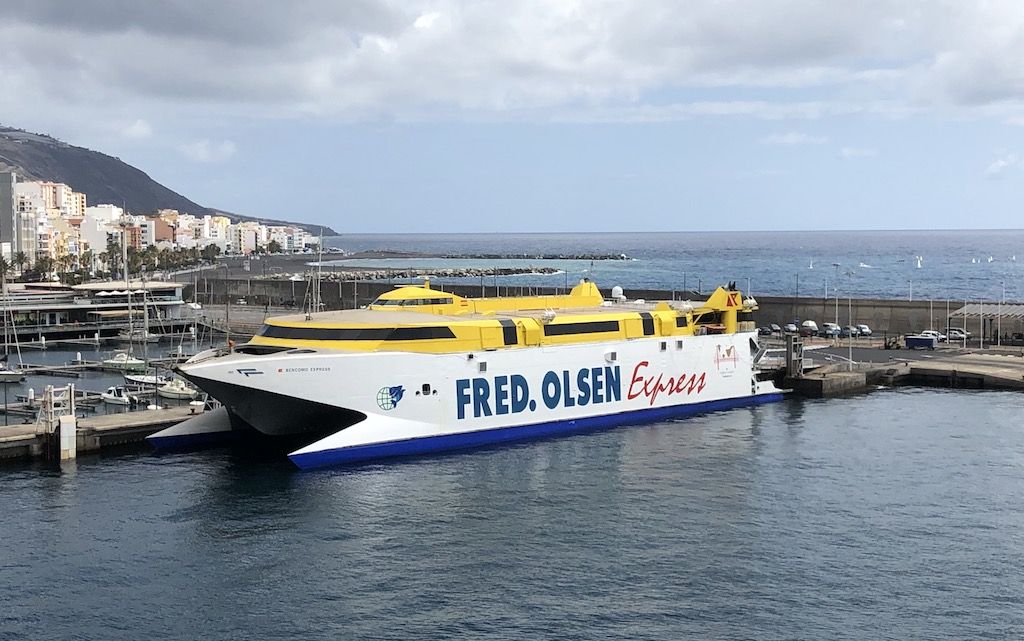 About these Tenerife excursion
La Palma is considered one of the green Canary Islands due to lush green pine trees and exquisite laurisilva species found rarely in other types of Tenerife excursions. Interestingly, the island was very small compared to what you will experience. Thanks to the gigantic volcanic eruptions, the rock fragments, and the ochres, lava fields produced during the eruptions spread over the entire surrounding and contributed to an increase in the island's surface area.
Looking up, the view of the sky is breathtaking, diving into the sea the underwater volcanic landscape looks extremely gorgeous with multiple caves and walls. Moreover, it is irresistibly surprising to witness unique underwater species in the sea which are the main reasons tourists make several Tenerife excursions throughout the year.
Pickup and return
You get picked up and dropped off from either your hotel or the nearby meeting point. So when you book Tenerife excursions, confirm the exact details from the tour guide/company in these types of Tenerife excursions.
Excursion details
At the start, there is a small introduction about the island. Then you will board the ferry leaving from Los Cristianos to La Palma. The trip duration is 2.5 hours. After reaching, you will visit Santa Cruz De La Palma, a historic place among other Tenerife excursions and which is known for the characteristic architecture of the houses.
Then you will head towards Cumbre Vieja Volcano in the southwest area via bus, then you will arrive at Tacande district to view the volcano, an exclusion zone where entry is prohibited. The next spot is Tazacorte, a neighborhood area affected by volcanic eruptions. Here you will have lunch that is included in these types of Tenerife excursions prices.
The last stop is Mirador De Tajuya from where you can view the last volcano point from 2 kilometers away. Finally, the tour bus will arrive at your pickup point and that finishes the whole trip.
Accessibility
People with breathing issues are recommended to avoid these types of Tenerife excursions.
Food
Lunch includes fish and vegetarian menus as follows
Fish menu – grilled fogonero with mixed salad and wrinkled potatoes, Canarian plantain, grilled palermo goat cheese.
Vegetarian menu – sauteed euras with vegetables, wrinkled potatoes with mixed salad.
Trip duration and price – These Tenerife excursions are 11-hour long and the price is as follows
For 12+ years old – 135 €
For 4-11 years old – 80 €
Additional information – During these Tenerife excursions, it is recommended to wear a nose and mouth mask, and suitable clothing and take some medicine in case of seasickness as the trip involves traveling via sea and stopping near volcanoes.
The Takeaway
So these are some of the best excursions to do in Tenerife and tourist locations that are worth visiting once in a lifetime. The tourist testified their overall excursion was more fun than a barrel of monkeys. It may sound as dull as dishwater reading about various Tenerife excursions, but once you visit every excursion Tenerife offers, you will find yourself seduced by the mesmerizing and wonderful excursions Tenerife offers.