What is karting and karting Tenerife
The term karting refers to road racing sports that involve the racer competing with their rival driving a four-wheeled vehicle called a shifter kart or simply kart. The sport can take place on small to full-size circuits with the lowest speed of 80 kilometers per hour to a maximum of 161 kilometers per hour. This offers the opportunity for all age group people even with absolutely no driving skills to enjoy this sport.
People are usually unfamiliar with the fact that this sport is considered the turning point of some of the well-known Formula F1 racers like Fernando Alonso, Lewis Hamilton, Nico Rosberg, etc. who started their careers in karting.
The Canary Island of Tenerife is not only the home to one exotic volcanic landscape and sunny beaches but also a center of attraction for tourists who love speed mixed with adventure. Whether you are an expert racer or love to race for fun, you can always opt for karting in Tenerife and enjoy thrilling rides on the race track. Planning an event? Why not set it up here at the track? You can arrange business meetings or birthdays of your beloved ones anytime you like and make the event memorable for life.
Karting Tenerife offers you the opportunity to compete with your friends, family, or loved ones for the first position and take with you in pictures the memories on these race tracks for a lifetime. There are tracks as short as 250 m and maxes to 1.2 km in length with sharp turns and high-speed low-ride karts that provide a resemblance of what Formula F1 drivers experience as they ride in the world tournament.
Whether you are planning to go karting in Tenerife or an event read this article till the end as it provides all the important information you need about circuit durations, karting locations, and prices of the most popular karting Tenerife services all across this Canary Island. Furthermore, you will also know what other excursion services are provided by the touring companies that might interest you to explore more options.
Karting club Tenerife (Santa Cruz de Tenerife)

About this karting Tenerife
This karting Tenerife motorsport takes place on a 1200 meters circuit with the most amazing layout and curves that offer the chance for you to select from 6 variants of karts and ride the fastest karts with a horsepower of 400cc. The go karting club Tenerife company is equipped with the latest approved stopwatch that tells precise time measurements with minimum error. The Karting Club Tenerife hosts 2 individual tracks. The longer is 1.2 km long while the track for junior riders is 250 m long and 8m wide providing ample space to drive and turn without any obstruction.
Pickup and return
The pickup from the hotel is available via reserved bus or you can also visit the club at Santa Cruz de Tenerife. The return point is back to your hotel in case you ordered a pickup
Accessibility
Luckily, the tourists on wheelchairs can also go karting Tenerife as the club has karts that offer controlled karting speed and instructors to assist while driving. If they prefer to ride alone, the club offers wheelchair-adapted go-kart racing. There is also room for your infant rides in a stroller. The Karting Tenerife Club offers a custom-built stroller with harness and lap belts, seat cushion, efficient braking system, knee pads, etc. to make sure your little angel enjoys the ride without any injury. Furthermore, service animals are also allowed to ride under tight safety measures. Safety equipment was provided during the race.
It is also recommended that all riders wear closed shoes, has long hair tied, and avoid any loose fitting to avoid any unforeseen injury. However, tourists with heart problems or any disabilities are advised not to kart.
Karting Club Tenerife prices and duration
This exciting karting Tenerife racing is 30 minutes long and these karting Tenerife prices are from € 8.50 for kids to € 28.05 for adults.
Karting Tenerife La Esperanza

About this karting Tenerife
Enjoy a great afternoon with your friends as you engage in a fast-paced and healthy karting Tenerife Esperanza. Test your skills behind the wheel and enjoy the ultimate karting Tenerife experience on Canary Island. Moreover, enjoy a memorable birthday party or business meeting to make the most out of your trip to Tenerife.
Pickup and return
This Tenerife karting company offers pickup from the hotel and drops back at the same location.
Accessibility
While booking for karting, make sure the tourists do not have any disabilities and can ride alone without any assistance otherwise they will cause injury to themselves. Infants can also enjoy the ride by sitting on the guardian's lap. To avoid any unforeseen injury, it is highly recommended to wear tight dresses and tie long hair.
Karting Tenerife duration and price
The thrilling excursion lasts ten minutes and the karting Tenerife prices are €20 for adults.
Karting Tenerife Las Americas

About this karting Tenerife
This is the best opportunity to test your Grand Prix skills on this newest and one of the most popular karting Tenerife tracks here in Las Americas. Tired of swimming and sitting at the beaches? This karting Tenerife Las Americas is just a 4-minute drive from the main resorts and is well-known for its adventurous karting motorsport in Tenerife. This Tenerife Karting Las Americas company offers karting Tenerife services for all age groups, families, couples, or friends.
The tracks are resurfaced, safe, and fun to ride at the maximum limit with well-maintained karts. Even if you are not in the mood to ride, for now, you can watch other riders from the safety stands. The karting Las Americas Tenerife company offers pizza, ice cream, and drinks for the viewers which make the watching experience more exciting and entertaining.
Apart from karting, the Tenerife karting company offers extremely idealistic venues to celebrate birthdays or arrange business meetings. Just do not depart from Tenerife without visiting this karting company in Tenerife. The karting service is available for all types of tourists which include families, teenagers, couples, kids, students, backpackers, beginners, service animals, etc.
Pickup and return
The company offers pick-up and drop-off service from your location or you can visit the location directly.
Accessibility
While the Tenerife karting company provides personal protective equipment (PPE) like helmets and goggles etc, is also mandatory to tie long hair and wear tight attire and shoes to avoid any injury during karting. Tourists with heart issues and pregnant women are advised to avoid karting.
Karting Tenerife duration and price
The karting Tenerife prices are categorized based on the selection of kart, no of people in the group, and the type of race. However, the duration of go karting Las Americas Tenerife is fixed at a 10-minute duration regardless of any condition. The individual junior and adult kart costs range between €15 to €35 depending on a single or double-seater kart ride. There is also a mini Grand Prix session for 15 people group riders which costs €40. The winner of the race gets a trophy. The main event here is the €40 Grand Prix where the winner gets the trophy and Cava.
Karting indoor Santa Cruz de Tenerife

About this karting Tenerife
This is an indoor karting Tenerife sport. This karting Santa Cruz de Tenerife offers one of a kind karting race with unbound freedom and maximum entertainment. This karting Tenerife is known for the best ride experience on a track that is 600 meters in length and contains 21 most intense and sharp curves combined with difficult ascending and descending track routes that bring out your best driving skills on the line.
Planning to celebrate a birthday? Why not book one spot on this karting indoor Tenerife Santa Cruz de Tenerife? This Tenerife karting company offers a dedicated place to wish your beloved ones a warm birthday in complete privacy.
Pickup and return
The operating timings of the karting Tenerife company are between 2 pm to 10 pm. The company also offers pickup from Los Cristianos and the south region of Las Americas.
Accessibility
People with heart problems or any disabilities are not allowed to ride the kart since it involves speed riding. Additionally to infants, the service animals are also allowed to ride the kart with their owner under prescribed safety conditions. Also, it is mandatory to wear tight dresses and shoes for safety precautions.
Karting Tenerife duration and price
The maximum duration for the karting race is 10 minutes which covers 12 laps. The kart cost per person ranges between €10 and €18 which varies depending on the kart selection with higher horsepower.
History of karting

Among all other exciting sports and excursion activities in Tenerife, karting in Tenerife is also one of the most demanded sports for tourists. People feel extremely joyous to go karting in Tenerife or arrange office meetings, birthdays, etc in any Tenerife karting club. Here, they can race with their friends in groups in karting indoor Tenerife or race individually against racers from different parts of the world. But from where karting originated? Who built the first kart? These are some of the facts that might interest you as it provides a brief explanation of the history of karting.
Sneaking back in history, Art Ingels is the founder of karting and the first kart was built in Southern California in 1956 by Kurtis Kraft, a renowned race car builder. Then, a series of early karting took place in the Rose Bowl Stadium car park which later gained rapid popularity and spread across other countries.
As motorsport became famous among people, the car manufacturer took a keen interest in kart manufacturing. Therefore, the first official kart was manufactured by an American company, Go Kart Manufacturing, in 1957, and McCulloch produced the first kart engines in 1959. Since then, the karts have undergone various modifications and improvements making the kart more secure, reliable, and faster in speed over time.
Difference between the kart race and the Formula F1 race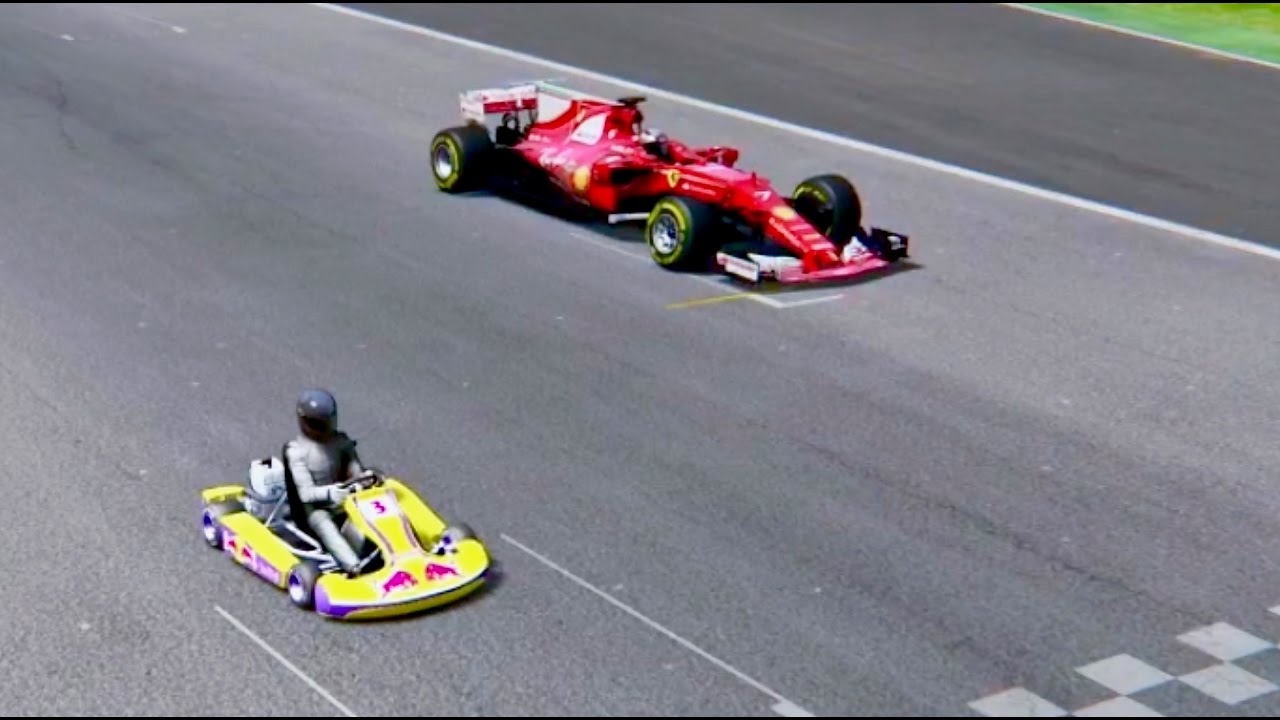 When people plan for karting Tenerife excursions and visit karting indoor Tenerife locations or famous karting club Tenerife spots, they realize the sport is similar to Formula F1 except for a major difference in the types of racing vehicles; the track is similar, the racing style is similar, etc. The only major difference in their assumption is that formula F1 cars are much faster, and more expensive than the kart, and the Tenerife go karting prices or prices of any other karting locations are extremely low compared to the former ones. But surprisingly, both races' experience is different from one another.
It is amazing to know that most of the Formula F1 drivers known started their racing career in karting at any stage. Furthermore, these high-skilled drivers often come to kart in their off-season to keep sharp and practice for the next upcoming Formula F1 season. This explains the importance of karting in the racing genre that is considered the pinnacle of motorsport racing, Formula F1.
But there is a big difference between racing in Formula F1 or karting and the difference usually breaks down into 3 categories briefly explained here:
Cars
Formula F1 cars feature a 1000 horsepower V6 hybrid engine as compared to engines of 30 or 200 horsepower at max featured in karts. Formula F1 has an integrated computer system whereas karts used in the karting Tenerife or any other locations just have the body and engine. The Formula F1 body is more aerodynamic than the kart.
Competition
Racing in Formula F1 is intense and the competitors with you are the best drivers with proven skills. Whereas karting is usually fun racing. However, you can also take it seriously and race on an international level with the best drivers from different countries if you plan to make a career in driving.
Budget
To buy your kart, safety equipment, and relevant tools, you need an estimated budget of €11,000, whereas the Formula 4 cars cost €180,000 which is just the next step after karting.
Track Length
The Formula F1 track is 305 kilometers long compared to the karting Tenerife track which is 1200 m long at max. The lengthy track at Formula F1 gives tremendous pressure on its racers to compete against their rivals while staying purely focused and shifting gears timely to win the race.
Famous Formula F1 drivers who started careers from karting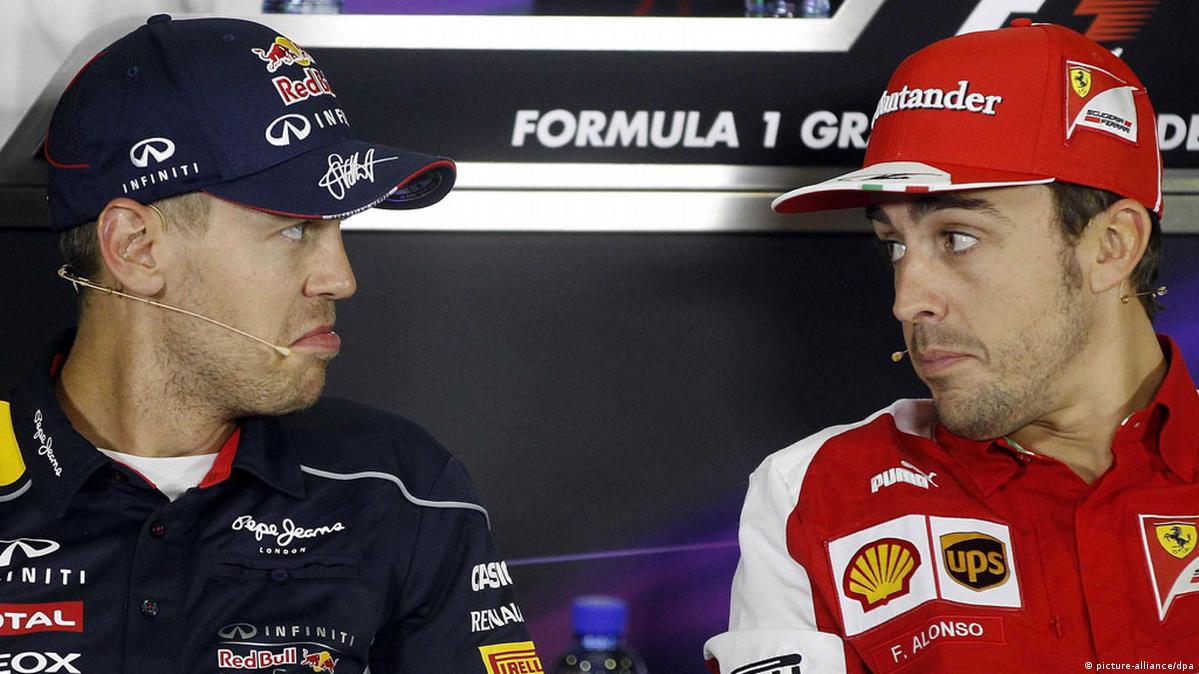 Tourists racing in the karting club Tenerife or any other go karting Tenerife area consider this sport for only leisure or a place to organize events etc. However, karting over some time gave birth to Formula F1 races and so karting can be considered the father of Formula F1 races. It is astonishing to know that most of the Formula F1 racers started their career by karting.
The skilled drivers you see on the race track reaching 350 km/hr of speed on the track, driving smoothly through sharp turns, and winning against their rivals just inches away from the finish line started their career from karting. Here are the 4 most famous F1 drivers who started from karting, took it seriously, and later became the Formula F1 champion:
Fernando Alonso – The Spanish racer started karting at age 3 and is a two-time Formula F1 champion.
Sebastian Vettel – The German race driver was also 3 years old when he started karting and is a 4-times Formula F1 winner
Lewis Hamilton – He is a British Formula F1 driver who won 7 championships in his career. He started karting when he was 6 years old
Max Verstappen – The 1-time Formula F1 champion is from Dutch and started karting when he was just 4 years old.
Racing Formats

Unless you plan to take karting on a professional level, the karting Tenerife excursions are usually based on simple races and the racer to finishes the last lap first wins the race. Most of the go karting Tenerife tourism spots are designed for tourists with economical Tenerife go karting prices and medium-speed karts with maximum safety.
But if karting is taken on a serious note, the opportunities expand to various racing styles. There are different racing formats and each differs concerning racing duration, race tracks, and criteria to win the race. The formats are as follows:
Sprint
The sprints are short-duration races and have fewer lap numbers. The sprint race track lengths range between 400 meters to 1600 meters. These tracks have multiple rights and left turns and are denoted with names like chicanes, hair pins, and long and short straight ways.
The 20 to 30-minute-long race takes into account multiple scoring factors out of which successful passing and speed are of the most significance.
The race has three heat sessions and a final race, and the winner wins the trophy. Some of the most coveted sprint heat races are the SKUSA Pro Tour Championship and especially the SKUSA SuperNats Event organized in Las Vegas annually. The winner of this championship is a legendary karting racer.
The races are held at various locations. Most of the races are on specifically designed rental clubs for families. Other locations include Daytona International Speedway, Pittsburgh Race Complex, Homestead Motor Speedway, and similar sports complexes.
Endurance
While sprints are short-duration races, endurance races are longer and last between 30 minutes to 24 hours. The race can be for single or multiple racers and the scoring points are calculated based on reliability, consistency, and pit strategy rather than speed.
The circuit length of endurance races is a minimum of 1.5 miles and maxes to 4 miles. There are 24-hour racing sessions in karts similar to 24 Hours of Le Mans and these races are the most affordable way of entry to karting sports.
There are two-stroke and four-stroke engine karts, but the endurance races are held on four-stroke engines as the former is expensive.
Speedway
To break down speedway races into simpler terms, these races are held on tracks made out of clay or asphalt and are 1/10 mile or ¼ mile long, and are only looped in the anti-clockwise direction. Due to this, the karts, also known as "offset" karts, are designed specifically to only steer in the left direction.
The race on these tracks becomes interesting when the driver is required to accelerate at tight corners instead of braking to increase speed and move ahead of the rival. This action forces the kart's rear wheel to offset and thus the kart skids on the track.
The races are organized in a 4-lap for the trophy and a 20-lap for the main event on either of the two formats; time lap or heat races.
Is karting Tenerife a healthy sport?

While karting Tenerife is a sport for professional racers and even for leisure purposes for friends, family, etc. it also has tremendous positive health impacts on the health if performed in a safe riding environment. The Karting Tenerife excursion offers a professional and safe riding experience
Here are some of the major benefits of karting Tenerife:
Builds stamina and strength
The karting in Tenerife builds the stamina and strength that keeps you fit and healthy. Karting is a great exercise for your upper bicep and tricep. When you steer the kart in the either left or right direction, the muscles of the upper body stretch and feel the burn during the natural resistance in karting, this helps build stamina and strengthens the upper body muscles.
Improves focus and concentration
During karting Tenerife sport, as the kart reaches high speed and brings sharp turns very quickly, the keen and constant focus is required. Furthermore, racers have to maintain the highest speed and pass all the corners smoothly leaving their opponent behind to win the race. All these factors help to improve the focus and aid in performing daily life activities successfully.
Enhances adrenaline
Adrenaline is a hormone released during the live performance which elevates the metabolism, blood circulation, and breathing function during the event. Now during karting in Tenerife, as the signal hit the green, racers know that they are up for a speedy competition. This feeling boosts their adrenaline which further benefits in improving memory and the body gets more energized.
Strengthens reflexes
There are multiple twists and turns of every angle on the kart tracks that demand perfect and timely control of vehicles on every corner. Racers, who repeatedly kart, have better reflexes which reduce the chances of accidents and also improve response to danger in everyday life situations compared to common people.
Types of karts
Different types of karts offer different speeds, horsepower, and engine stroke capacities and are categorized for different age groups of people. When tourists visit any go karting Tenerife location, they are offered mainly 6 types of karts: CRG Centurion, Super Kart Special, Cadet Senior, Cadet Junior, Pony, and Biplaza.
But in general, the karts are categorized into 6 types, and each kart is divided into classes of girls and boys of every age and ability. Following is the breakup of 5 different kart types:
Gearbox
Seniors
Juniors
Cadets
Bambinos
Gearbox
These are karts with either two pedals, an accelerator, and a brake, or 3 pedals out of which the third one is a foot clutch, just like a car. These karts have a hand clutch mounted right next to the steering wheel. These karts are used by 13-17-year-olds and have the highest speed of 90 miles per hour or 115 miles per hour in sprint races.
Seniors
These karts are most commonly used and have longer and heavier frames than junior karts which are slightly shorter so that it is easy to reach the pedals. These senior karts are further divided into 3 categories, standard, DD2 shifter, and twins. These karts are used by ages 15 years and above. The top speed of these karts is 70-80 miles per hour.
Juniors
Similar to senior karts, these junior karts have slight differences in their frame which are lighter and shorter. These karts are used by 12-17-year-old riders and have a minimum 38 kg body weight. The top speed of these karts is a maximum of 75 miles per hour.
Cadets
The cadet karts are medium-sized, a bit longer and wider compared to junior karts yet smaller than senior karts. The girls and boys of age 7 years can ride this kart 50-60 miles per hour.
Bambinos
These are the first type of karts a kid starts to ride when he/she reaches 6th or 8th birthday. The circuits are small, the karts have 30 miles per hour of speed, which is the lowest speed compared to other karts and have only a 2-stroke engine.
Summary
The fact that drivers like Louis Hamilton, Max Verstappen, etc. won karting races before graduating from Formula F1 created great significance of the karting sport among the people. The companies now offer authorized karting sports for tourists as well as professionals. Tenerife, besides luxurious beaches, paragliding, and quad biking also hosts some of the most professional karting tracks and karts. The tourists can enjoy the ride individually or couple with their friends and family members in a double-seater kart. If they have some serious driving passion, they can join the Grand Prix events in karting Tenerife, beat rivals in the competition, and prepare for the ultimate racing motorsport, Formula F1 to be the next champion.