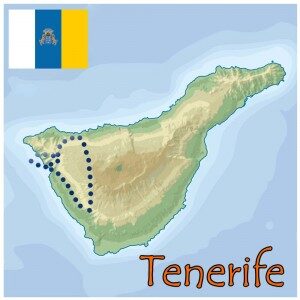 Vulcano Teide hosts many wonders and to see at least some of them requires, marvelous crater landscape. That's why team prepared a special trekking route to show you our favourite parts of the crater.
During the trek you see such sights as Montana Guajara, an abandoned village, marsian views and many many more. It's a relaxing walk with Nordic sticks during which you can appreciate the most spectacular views imaginable!
Even on a cloudy day on the beach you can enjoy the heat of the canarian sun as island well above the clouds for most part of the year.
Individually prepared warm up, professional trekking shoes, nordic sticks and stretching at the end of the trek will help make you feel fresh and full of energy the following day.
To make this experience the best for you, team make sure all you may need during the trek is catered for. Therefore, you will be provided with trekking shoes, nordic sticks and a backpack with water and fruit.
During the trek you stop in the abandoned village, where in shade of one of the houses, you enjoy delicious hot meal.
Don't forget to tell whether you require any special food (gluten free, vegetarian etc.)!
During the trek, pictures are taken so you can share the beauty of Mount Teide with your friends and family.
Languages: English, Spanish, Polish, Russian
Limited groups (max 8 people per 1 guide)
Days: Monday, Thursday
Difficulty: Easy/Medium
Duration: 7 hours
Equipment included in the price: trekking shoes, Nordic sticks, backpack with water and fruit
Full hot meal included in the price
Pictures from the excursion included in the price
If you want us to take you to the top of Mount Teide – see Teide Sunrise Excursion!
Hotel pick up and drop off from the area: Los Gigantes- Golf del Sur.